That might sound icky but it's actually quite comfortable. I'm even writing this post in my pipe…
But first of all 2 big changes happened. First and foremost: the weather is finally better. After so many rainy days cycling was a real pleasure today.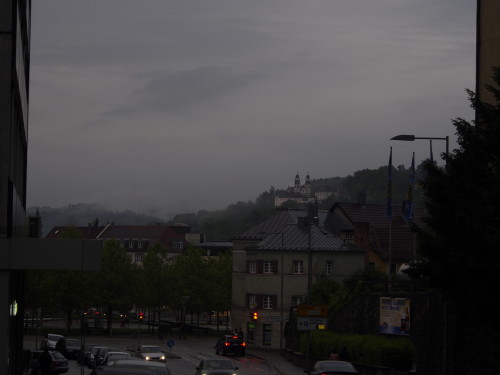 This is what Passau looked like yesterday evening.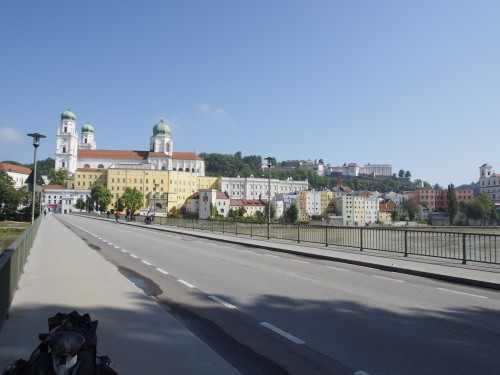 And this was when I started this morning
Second: shortly after leaving Passau I crossed the border into Austria.
Had to cross the river several times along the way, twice using small ferries.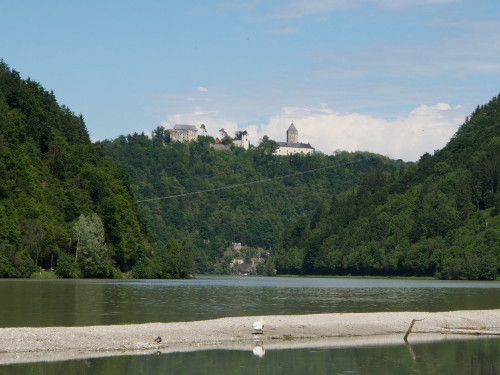 And then I finally arrived at dasparkhotel in Ottensheim.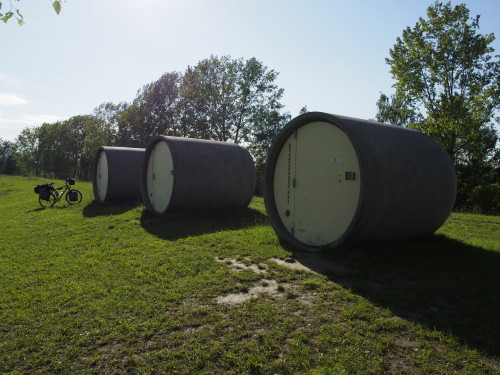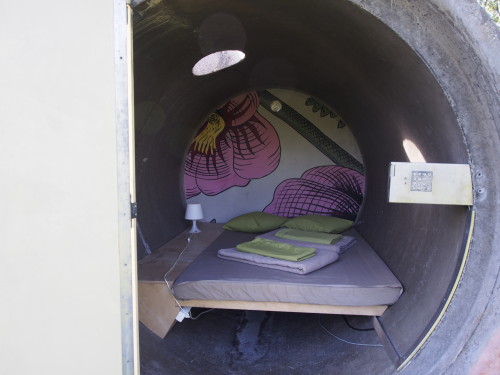 As you can see the places you stay here (on a "pay what you want"-basis) are big concrete sewage pipes with a door, a bed and electricity.
The pipes are located in a park, showers, toilets, drinking water are within a short distance around. You simply need to register on their website and receive a pin code that opens the door. There was a problem with the electronic lock on my door (apparently lightning has taken out the power supply) but the people in charge were really nice and helpful and the problem was resolved quickly.
I would not want to stay here for extended periods but after sitting in here with my laptop for 2 hours now I can say that it's actually quite comfortable.
Cooking dinner