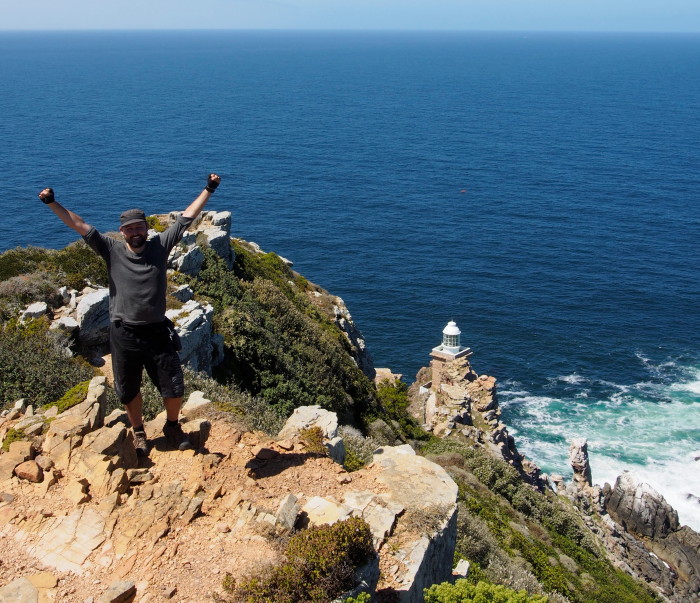 I made it! Arrived at Cape Point, that's as far south as you can get on the peninsula and I've just reached 10000 kilometers.
As I had a few days left in Cape Town I teamed up with Gary and we set off for another ride to Cape Point.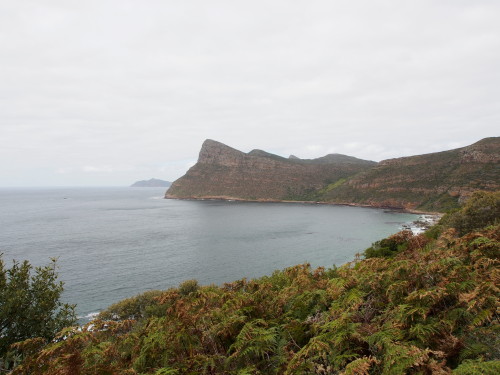 Our destination, the very tip comes into view just after Simon's Town.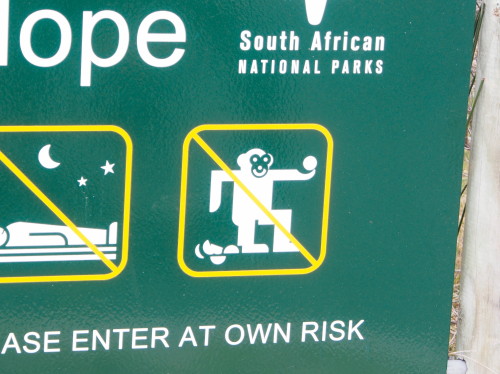 Entering the national park. Is that the international sign for "No monkey business!"?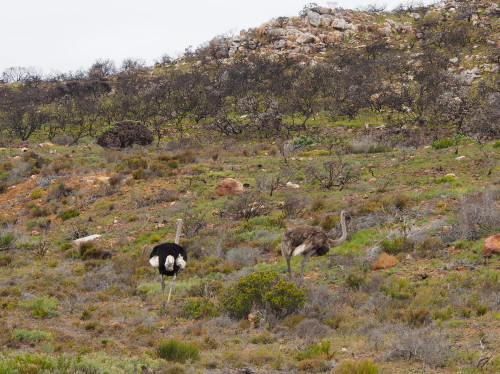 A couple of young ostriches along the road.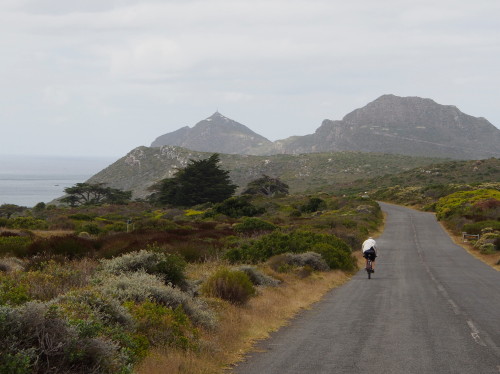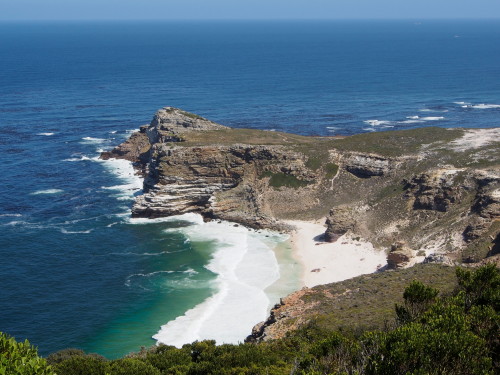 Passing the Cape of Good Hope.
The lighthouse towering up on the rock.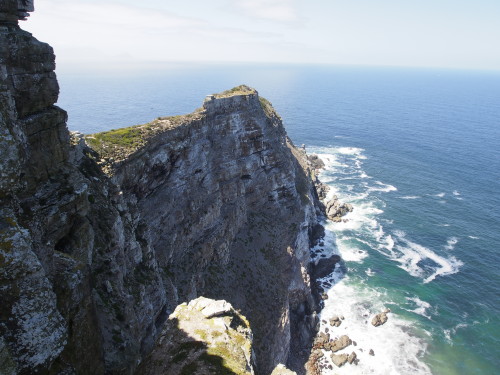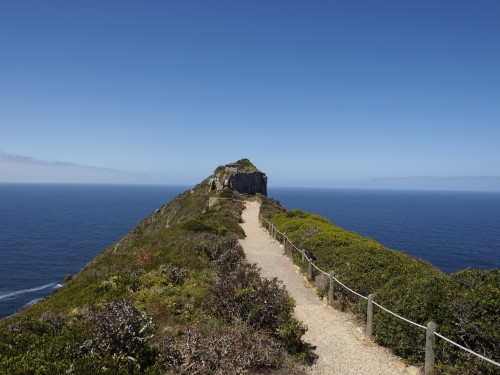 The path to the southmost point.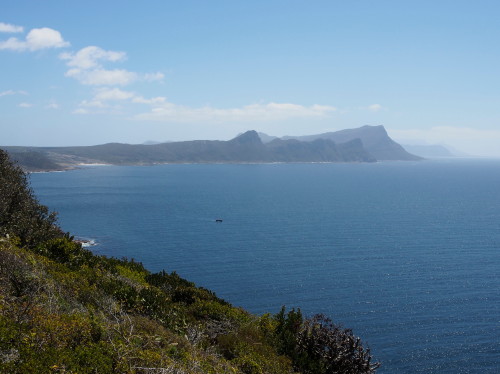 Looking back to were we came from this morning.
When arriving at Cape Point we learned that Chapman's Peak had been reopened the day before. Having already ridden the route along the coast via Simon's Town and Fish Hoek to get here we now had the opportunity to go the full 109 km route that we were supposed to go for the race on Sunday until it had been shortened because of the fires.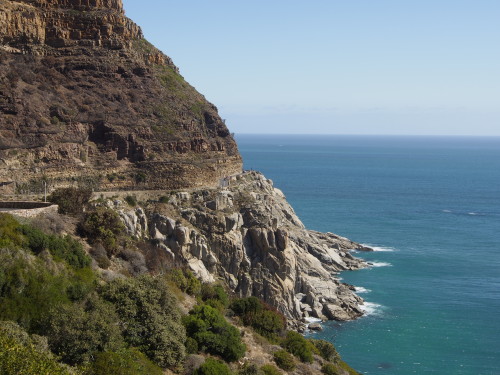 And it certainly is the most scenic parts we would have missed otherwise. Here we are going up t Chapman's Peak. It's narrow but there was not too much traffic and it is just a gorgeous route to ride.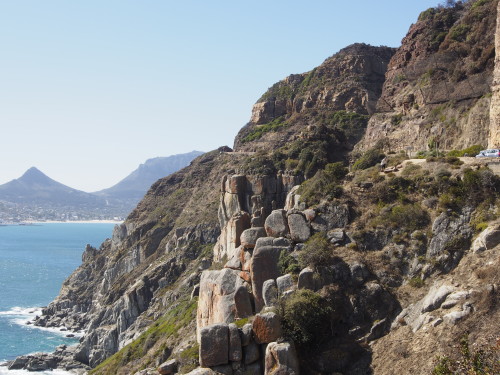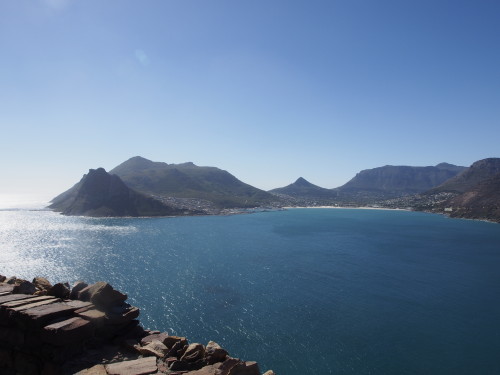 Looking towards Hout Bay after crossing the peak.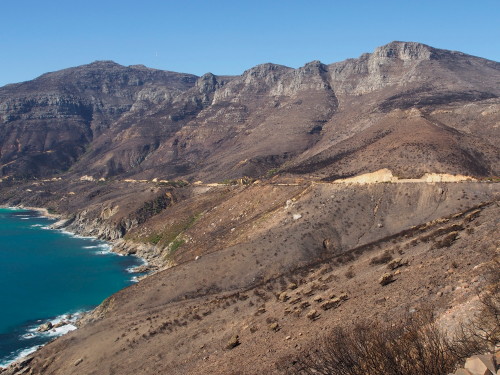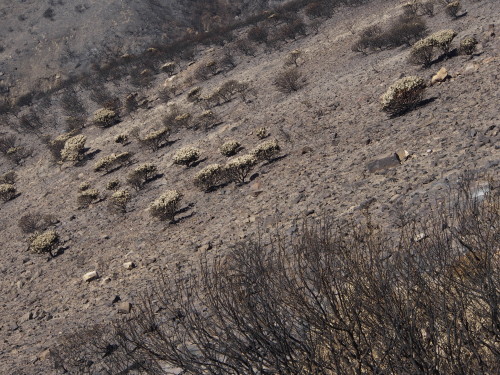 It's still very obvious why the route had to be closed. There's lots of burnt bush and you can still smell it, too.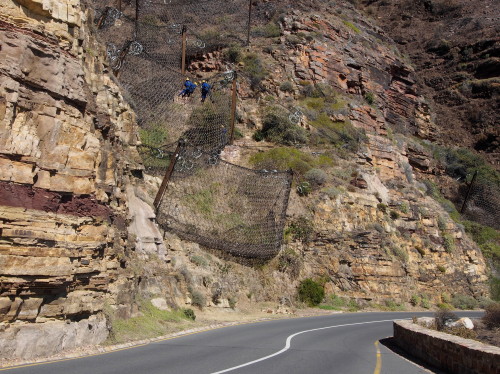 The nets along the road are also still being repaired.