I realized i haven't posted pictures in a while – so here you go: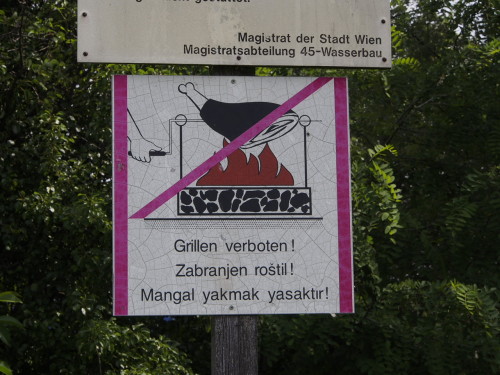 I really should participate in one of those forbidden Austrian BBQs – looks tasty ;)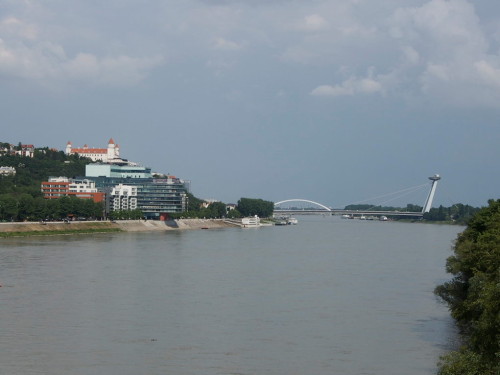 Entering Bratislava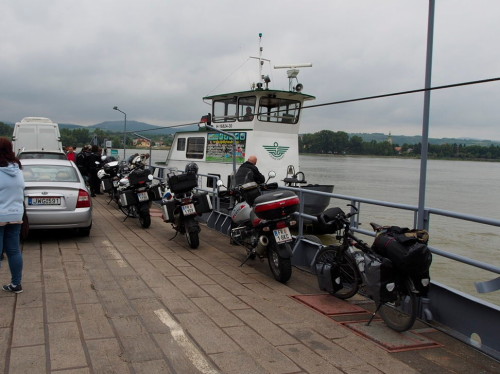 Crossing the river on a ferry once again. Lots of 2 wheeled vehicles but I've the only one without an engine…
When the boat arrived on the other side fish started jumping out of the water and one really sizable specimen (a carp i guess?) landed on the deck and jumped around for a while before he made it back into the water.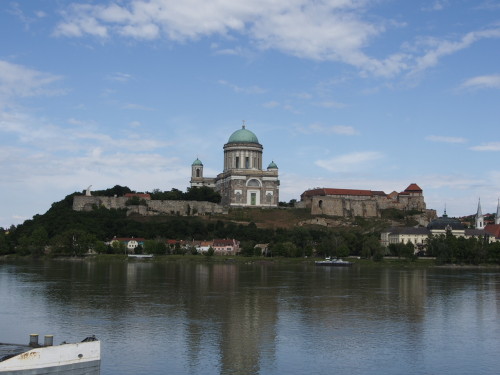 Arriving in Esztergom where I finally crossed the border to Hungary (I did cross it a bunch of times before but always got back to Slovakia then).
The place where I rented a (really cool) room is right next to the fortress like building on the right of the hill.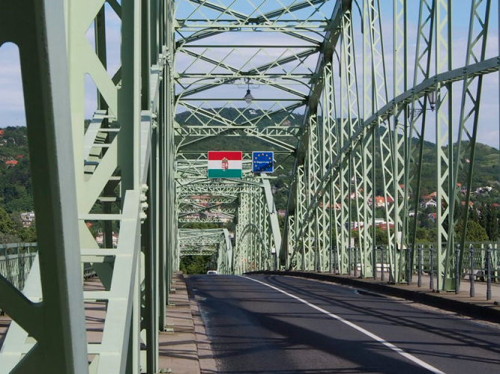 Crossing the border – one of the few times you actually notice it within the EU. I wish it would stay that way but I'm afraid I won't have that luxury of crossing borders without bureaucracy for long.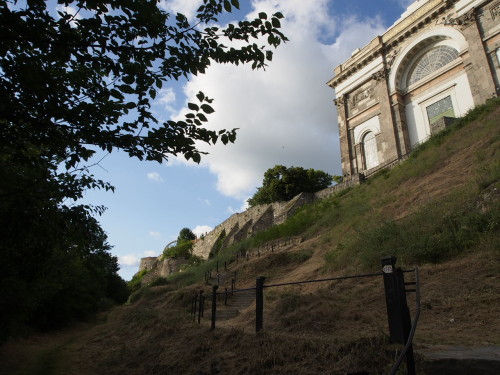 So, if after a full day of cycling you still feel up to the task of climbing up here…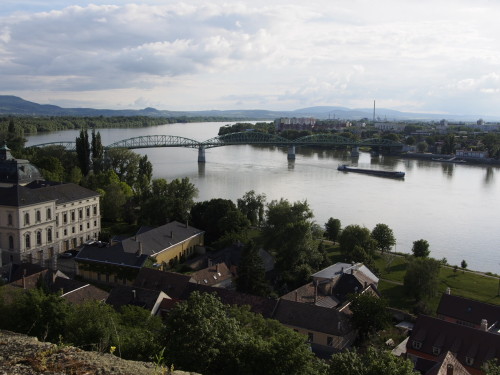 … you are rewarded with a great view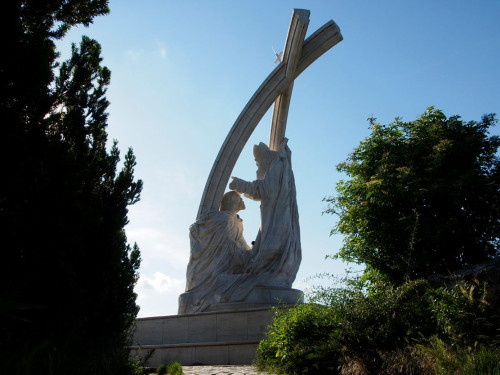 The statue on the tip of the mountain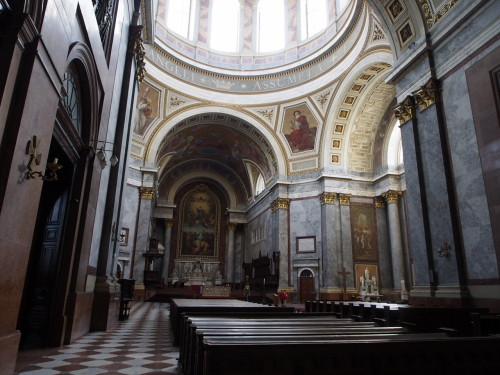 The inside of the cathedral