Thursday was the second day of cycling and it started with a real trip down memory lane. After staying in the village and even right next to the where house I lived over 2 decades ago I rode along the way I used to cycle on an daily basis to school. And next I passed by another house where I lived even earlier. There was an overwhelming feeling of "nothing has changed here" walking around that area. But really that was just me noticing small details that I remembered while a lot actually has changed and looks quite different.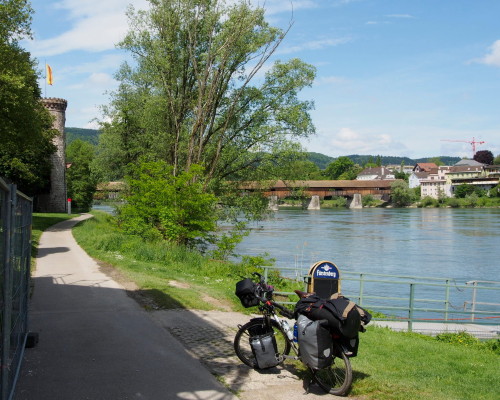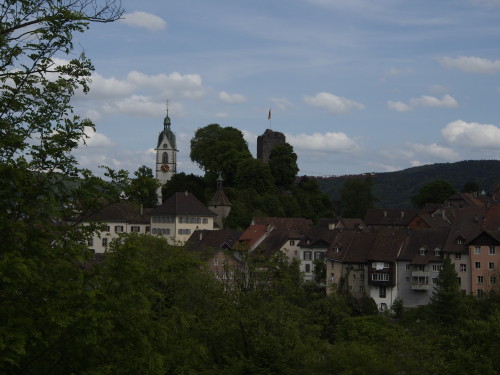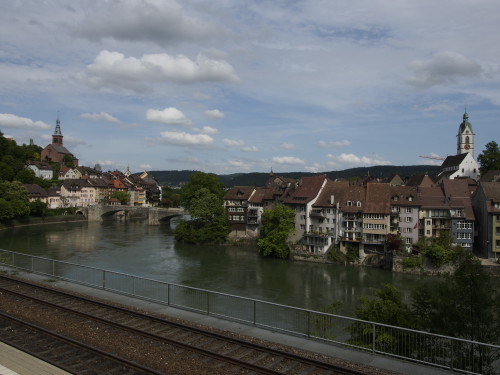 The afternoon then consisted of a pretty enjoyable ride in nice weather mostly along the Rhine. Had my first 2 border crossings. No, I'm not past Germany and Austria yet, that's only because I took a shortcut through Switzerland.
I also met the first other person on a long cycling trip. Unfortunately we did not have any language in common so communication was quite limited.
The pictures on the right show Bad Säckingen, Laufenburg (swiss part) and Laufenburg again (swiss part on the right, german part on the left side of the river).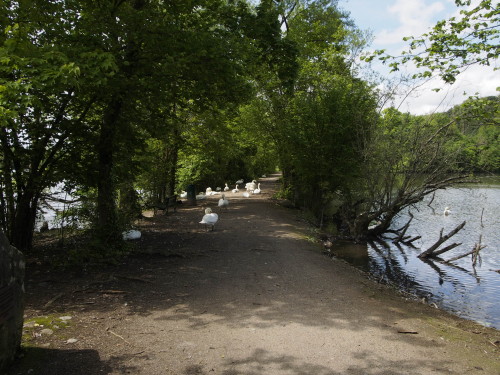 And finally here's something I did expect but not so early: wildlife blocking the road. I'll consider this an easy practice run for much bigger animals to come.