I really started to like the routes generated with bikeroutetoaster I used to navigate. They lead me along quite a few paths that I would otherwise have missed or disregarded as not leading very far.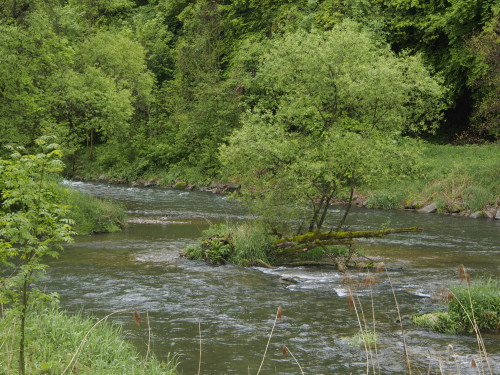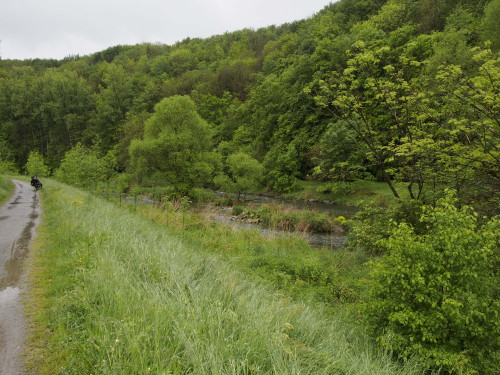 Among them this path through a nature reserve around the Wutach river.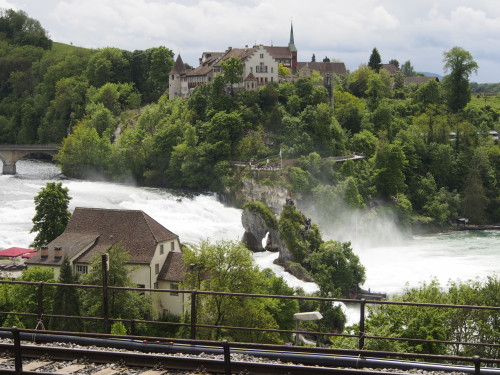 Taking another shortcut through Switzerland I passed by the Rhine Falls near Schaffhausen. Quite a spectacular view, I don't think I've been here before. Up to here the ride was quite enjoyable, but cycling through the town of Schaffhausen is no fun at all – ugly bike lanes along what feels like highways, really bad traffic lights…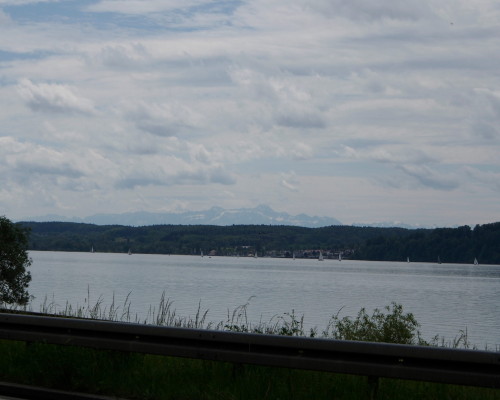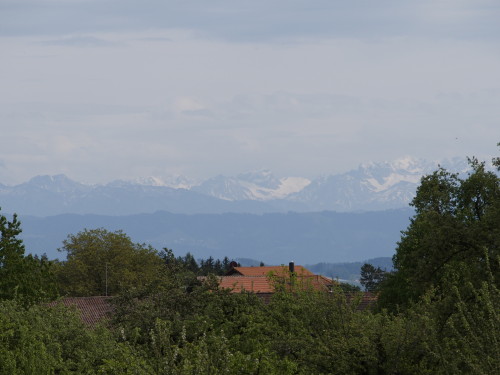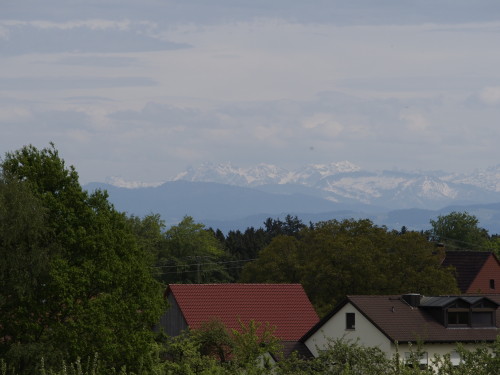 Riding along Lake Constance (Bodensee) the next day I caught my first glimpses of the Alps in the distance. Sorry about the pictures, they are not nearly as impressive as the actual view.