Or maybe I should have ordered the "Hals des Vlad der Pfähler" instead…
The translation of the menu in the Restaurant in Oravița was a little strange – but I sure was glad there was one at all! Turned out to be quite tasty.
And finally a place that sells the beer that sounds like it as invented just for me: Ursus ;)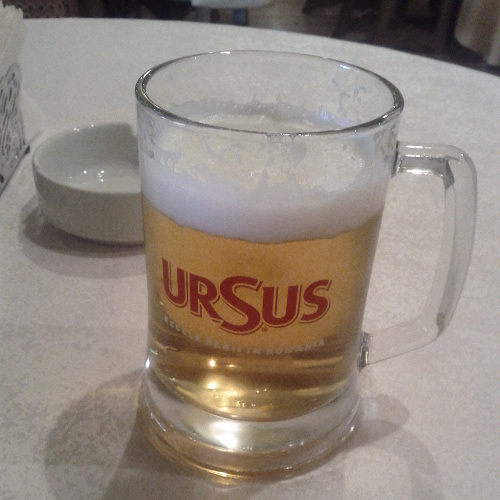 I hate how I'm not really able to communicate with people. At least the language does feel familiar (reminds me of Italian) and I can get a rough idea sometimes what people are talking about by listening carefully. With Hungarian that was much more difficult.
It's quite hot here now (just like back home) and it's not that flat any more (Banat mountains, part of the Carpathians) so I'm moving a little slower. Should be meeting the Danube river again tomorrow.