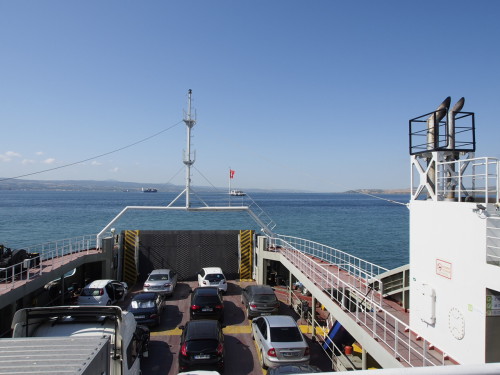 Crossing the Dardanelles from Gelipolu to Lapseki with a small car ferry I met a nice Turkish family that is living in Germany and was on their way to visit relatives.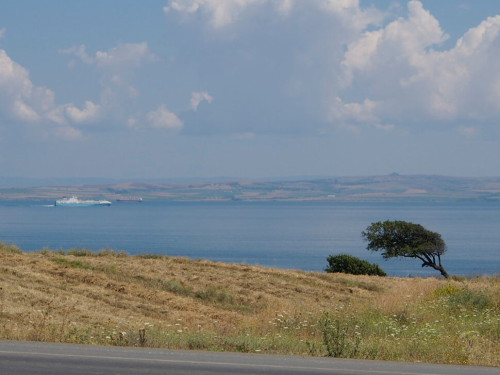 There's lots of ships going towards the Sea of Marmara. That tree is a good indication that it can be quite windy there. And of course it was headwind again, so it was a lot of work to keep moving.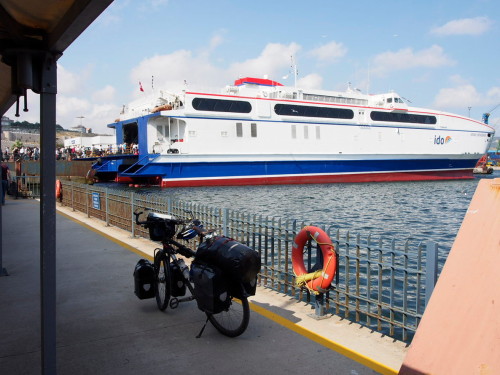 After spending 2 night in Biga and Bandirma I took another Ferry, this time a bigger one across the Sea of Marmea right into Istanbul to minimize the time cycling in the terrible Istanbul traffic (which is even worse than I had imagined). On the way to the ferry I met Tony. He is on his way cycling around the world, having started in London and planning to continue in Thailand, Australia, New Zealand, South America… While I have met a few cyclists on long trips since I started myself he was the first one doing it alone like me. It was great comparing notes with him about our trips and motivations and we continued that the next day during lunch and a visit to a Hamam – an experience both relaxing and painful ;)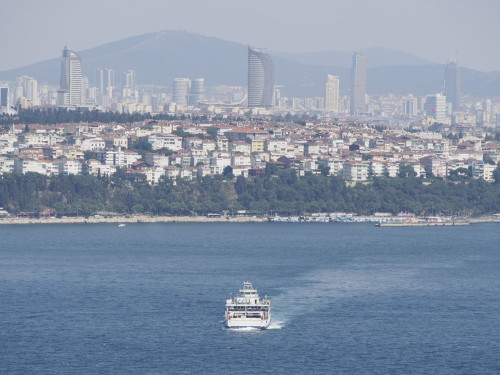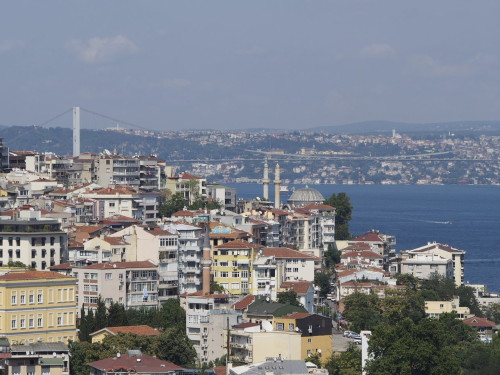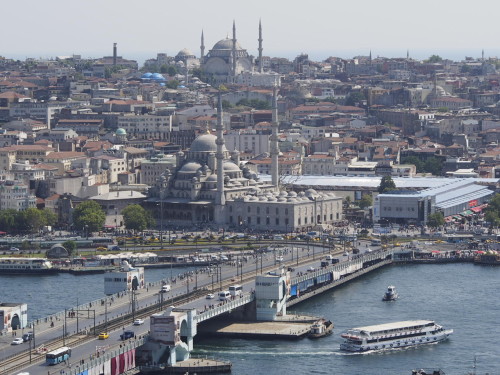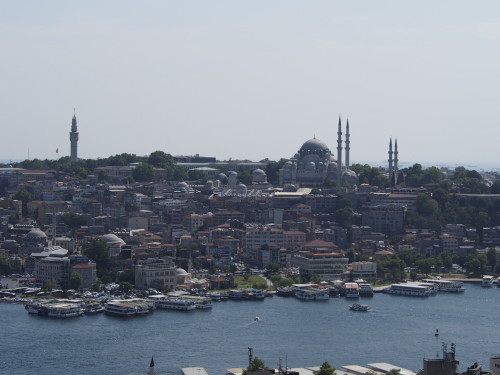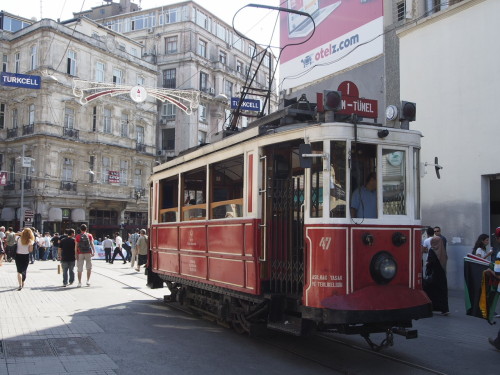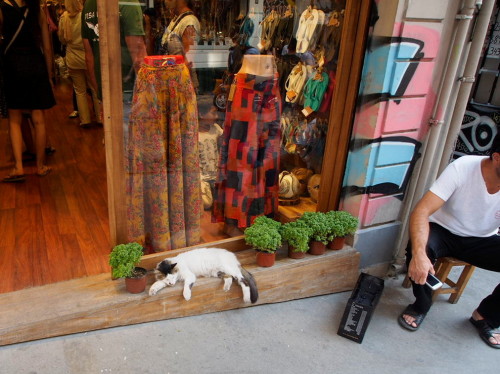 So there's the quiet places here…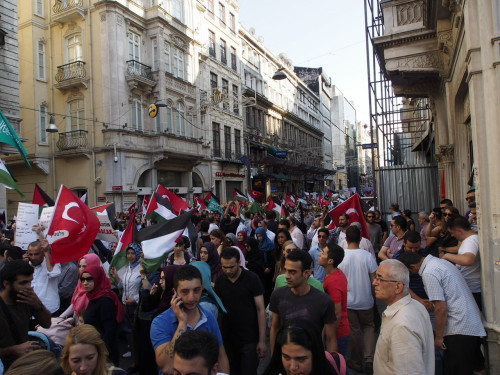 …as well as the less quiet ones. As far as I understood this was a demonstration (only a small part shown here, it was much bigger) against recent Israeli attacks in Gaza.