I'm in Gelibolu, right at the Dardanelles which I will cross with a ferry tomorrow thereby switching continents from Europe to Asia. While of course Africa is still my main destination I'm happy about having covered all the way out of Europe by bicycle (3400km) cheating only once (the 80km train ride to Constanta).
Cycling yesterday from Uzunköprü to Keşan was really hard because of strong head wind (or rather storm). Even on downward slopes I would come to a complete halt if not pedaling.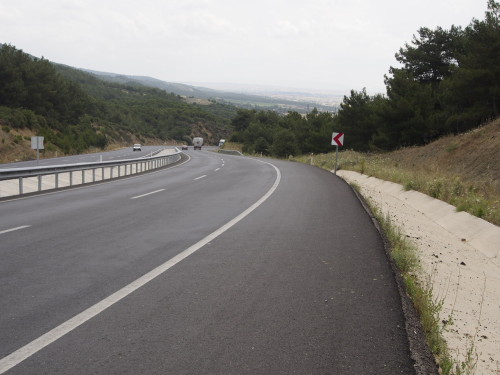 The roads in Turkey have been amazing so far, except when in towns or on bridges there is always a very wide extra lane next to the main road, also covered with very good tarmac. Apart from the odd tractor I'm the only one using it. I only had to get used to the fact that (in contrast to the narrower roads in Bulgaria) there is absolutely no shade available. That would lead to me getting really exhausted and getting sunburn on my arms even with factor 60 sunscreen. The solution was making more frequent stops at places like gas stations (as opposed to out in the wild as I have preferred so far) and cycling with long sleeves.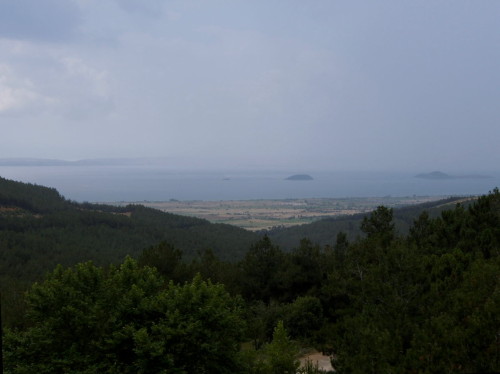 Today after a demanding ascent I was rewarded with this view on the Mediterranean Sea (Saros bay).
Cycling around the bay and crossing the Gallipoli peninsula…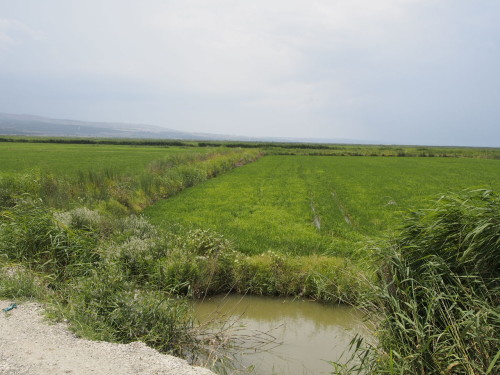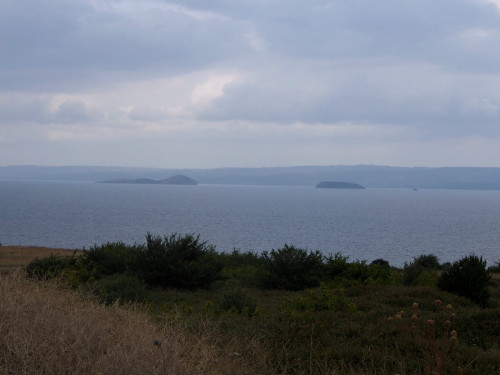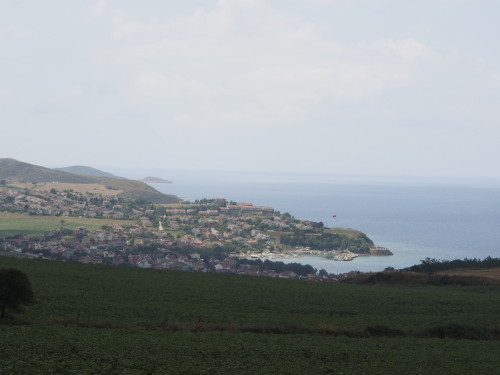 … I ended up in Gelibolu.