I'm back from India and on a short stopover in Istanbul again. Just picking up the bike I had stored here, will fly to Uganda tomorrow finally arriving at the continent I was intending to cycle in the first place.
I really enjoyed the time in India but as this was primarily to spend time with a special someone we did not actually do too much sightseeing or anything.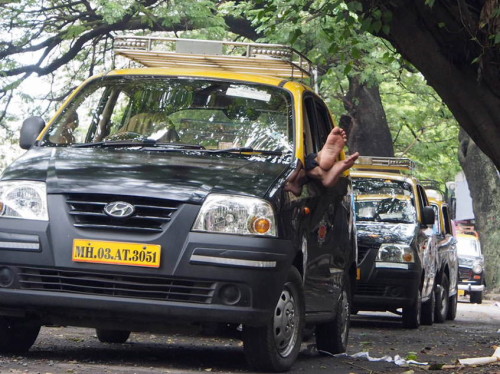 I must have been looking like this Bombay cabby most of the time ;)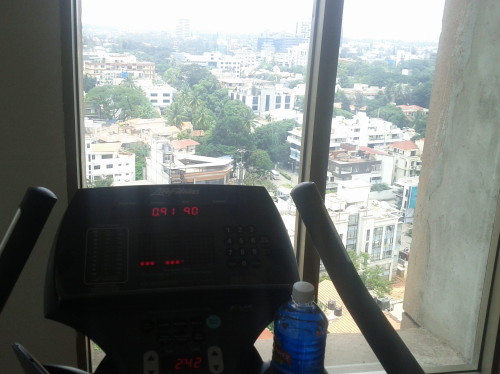 I did try to hit the gym at least once a day though so I would not have to start all over with all the acquired fitness lost again. So this was a very common view for me.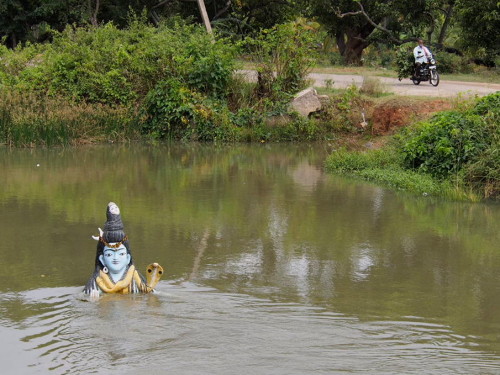 I's monsoon season in India but in Bangalore where I spent most of the time there was not that much rain. This picture was taken near Mysore.
This was one of the weekend trips we did take, the first one to Mysore to visit the bird sanctuary and the palace – both nice places worth a visit. Unfortunately no photography was allowed at the palace at all so there are no pictures.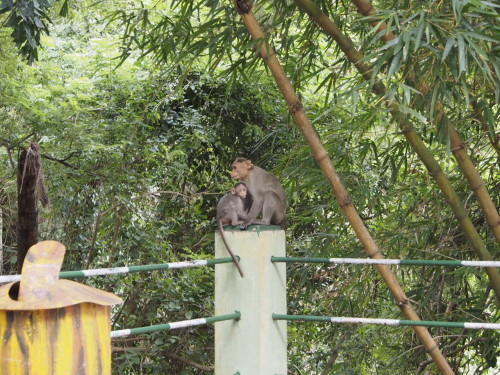 Apart from birds you can see monkeys, bats and crocodiles in the bird sanctuary.
The second trip lead us to Bombay. It was a long weekend because of a national holiday (independence day) on Friday and you could mostly tell that from the enormous queue of people who wanted to get to the Gateway of India. We walked along it for several hundred meters and could still not see the end of it as it went around a corner.
We did have a great time walking around the city (which is actually quite nice if you come from Bangalore which has the worst traffic) and visiting friends for the rest of the time.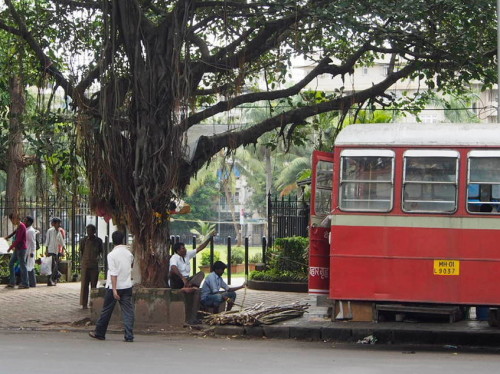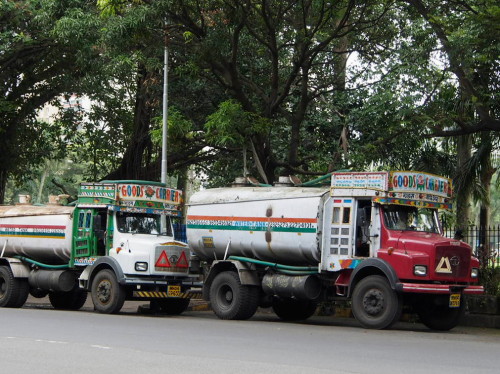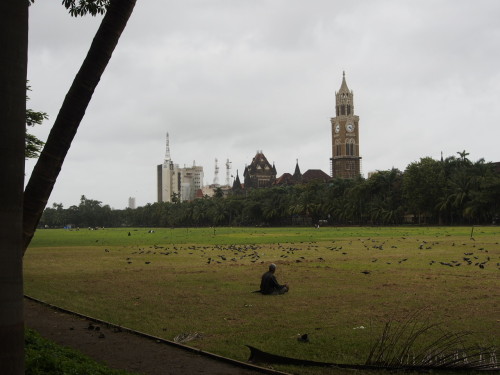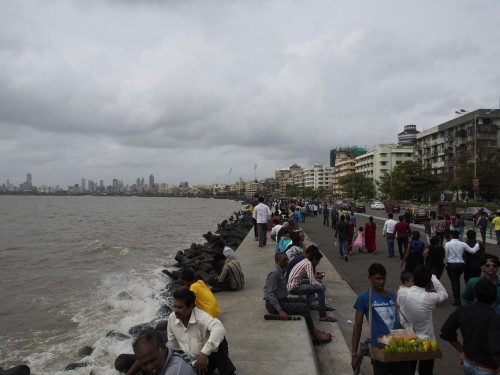 Chowpatty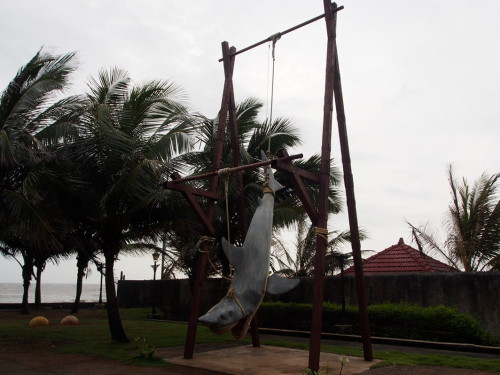 WTF shark at a children playground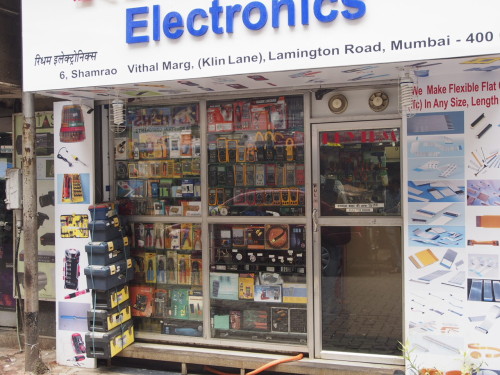 One of the numerous electronics shops in Lamington road. Each one specializes in some particular item, multimeters in this case.
The diversity of things sold in the chor bazaar is amazing.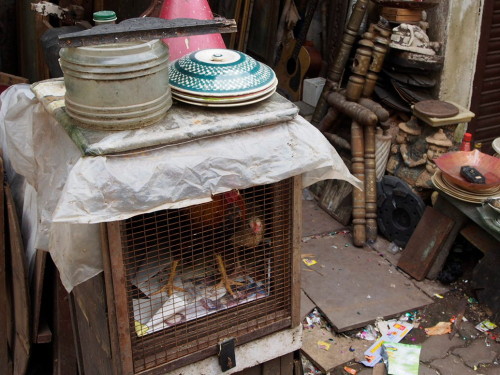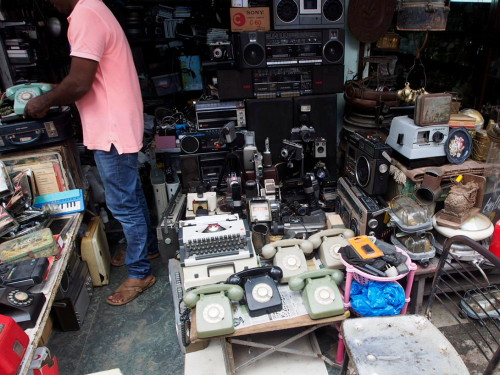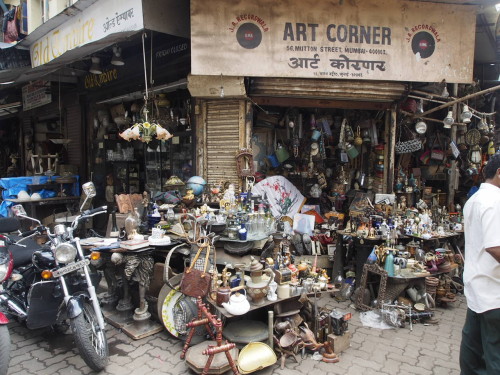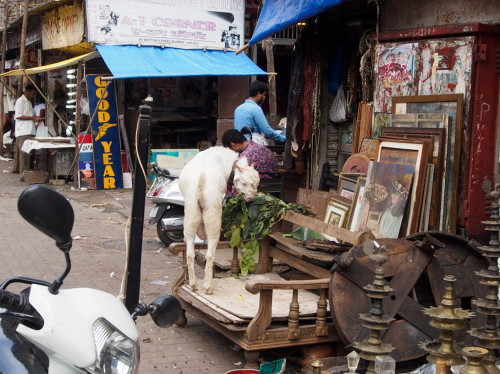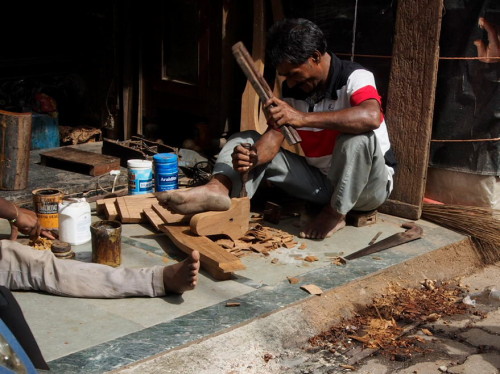 Furniture is built right on the spot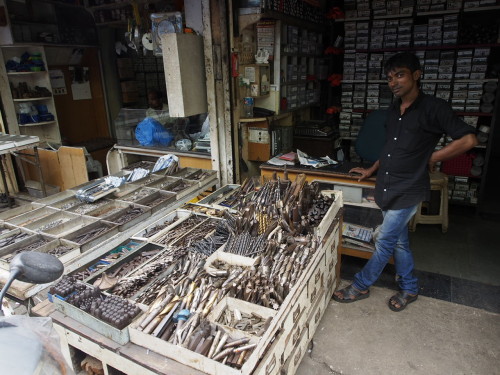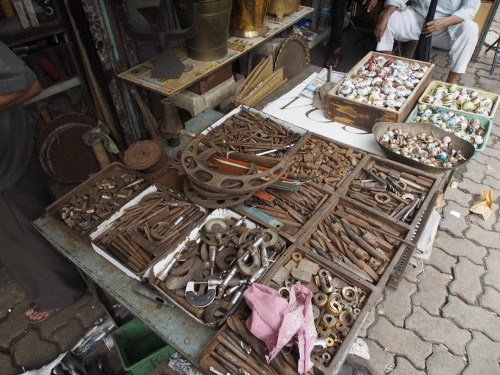 I have no clue that a precision instrument like a micrometer is good for when completely rusted but there seems to be some use as they do sell them here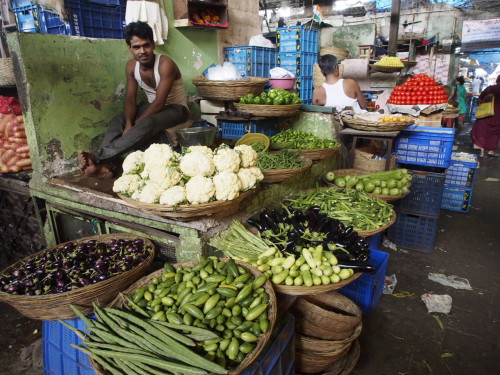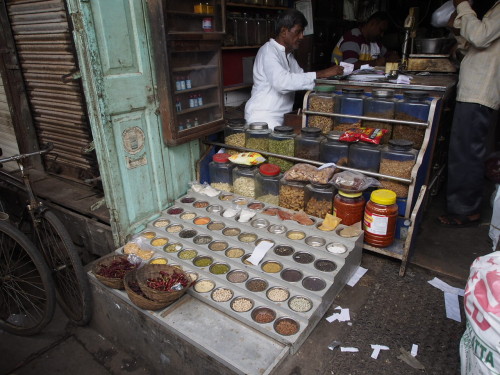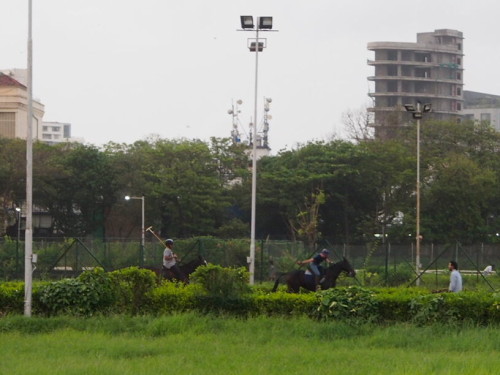 One evening our friends took us to the (horse) racing track that opens to the public after 6pm. This is one huge, huge field right in the middle of this chaotic city whose skyscrapers you can still see all around you. There some people are still playing polo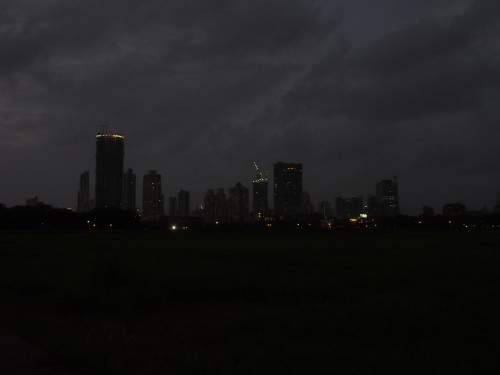 Skyscrapers all around the racetrack as it gets dark quickly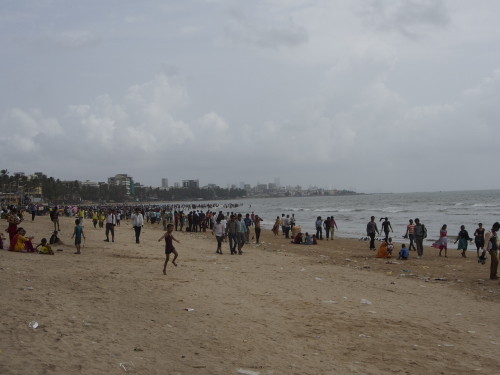 The next day we visited Juhu Beach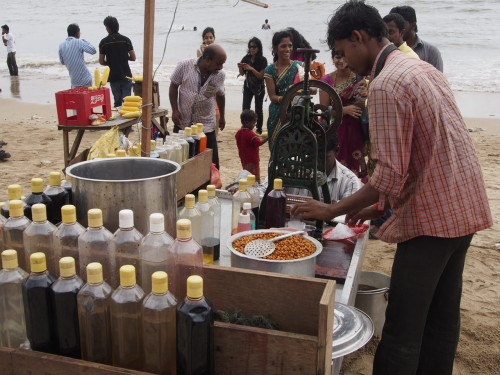 Some icecream maybe? Every color is available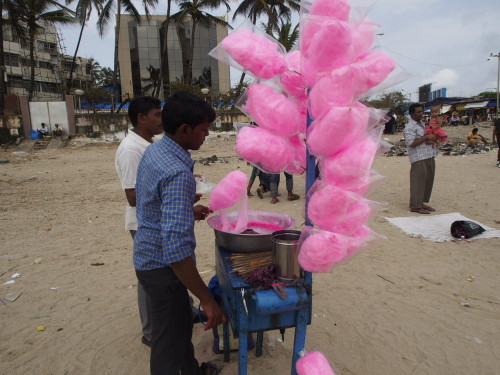 Or some cotton candy? Notice that the machine is not run with electricity but with a hand crank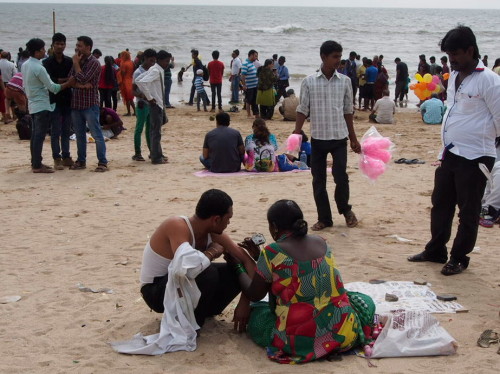 In case you have the spontaneous urge to get a tattoo – it can be arranged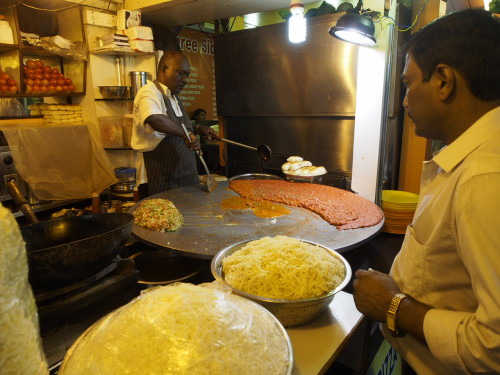 And of course you can't visit Juhu Beach without tasting a plate of pav bhaji