I'm in Kigoma now and I'll be here for a while because the ferry I want to take to the southern end of Lake Tanganyika won't leave before Wednesday next week.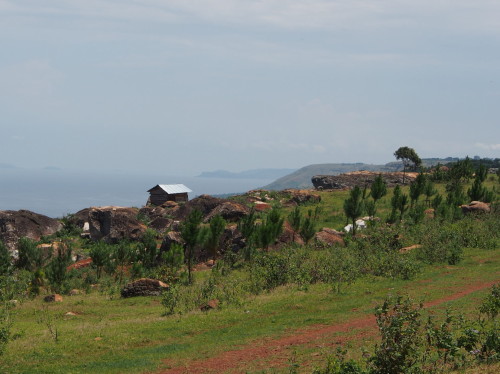 Some final views of Lake Victoria.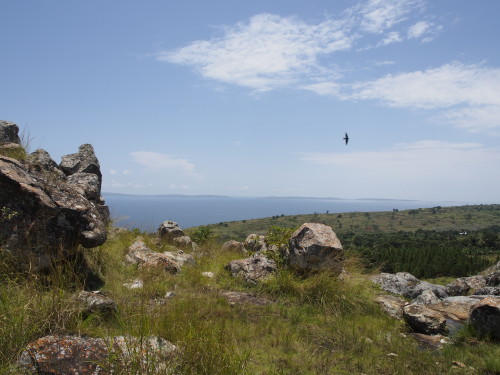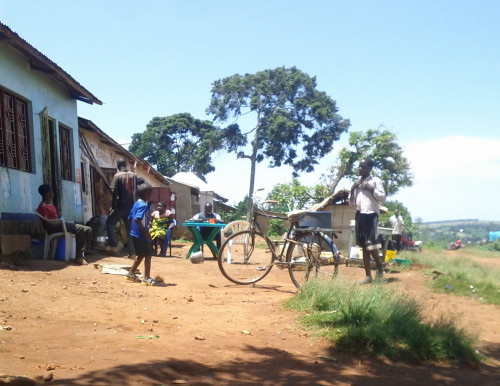 Taking a break in one of the villages.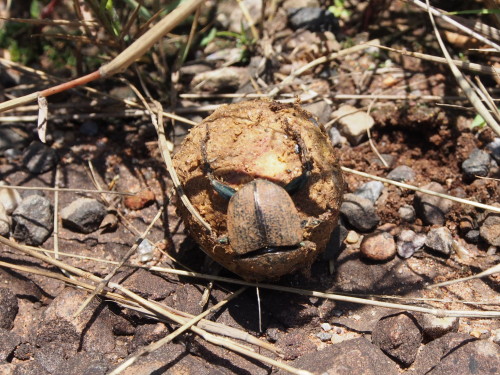 A dung beetle I found along the road.
The Road is new and in great shape all the way from Bukoba to Lusahunga. It gets considerably worse for the short part between Lusahunga and Nyakanazi (lots of potholes, no shoulder to ride on but still tarmac). And from there up to the last 30 kilometers to Kigoma it gets really rough.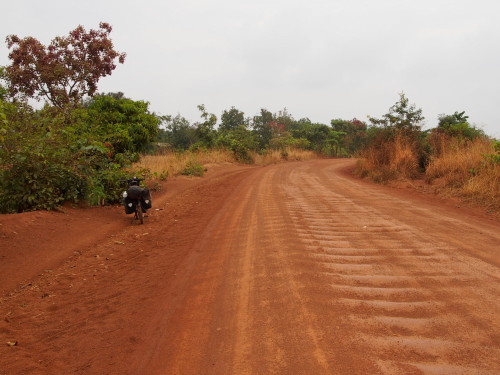 The main problem on this unpaved tracks is that large stretches of it are corrugated. With a car you might be able to go fast enough to "fly" over it but with the bicycle that's not an option of course. Next to the washboard road there's usually a slope that you need to avoid because you'll slip down on loose sand and gravel. I imagine this would be great fun with a light mountain bike but it takes a lot of concentration to keep a heavily loaded bike on track. I took more frequent breaks, not because of the legs getting tired but to stay alert. The nice side effect was that while moving slowly I did not get tired as fast and was able to cover bigger distances (almost 100km/day) than I had hoped.
Also the dust can be pretty annoying, I would sometimes pause for a minute after trucks or buses had passed to allow it to settle. But I was lucky with the weather, it never rained while I was out cycling under these conditions. I'm not too keen on finding out how much fun it is to ride a track like this when it is wet and slippery.
So now I'm at the shore of Lake Tanganyika. While it covers less area that Lake Victoria it is deeper, longer and bigger in volume. I especially find the depth of up to 1470 meters fascinating. I wish I had built and brought some toys to explore it ;)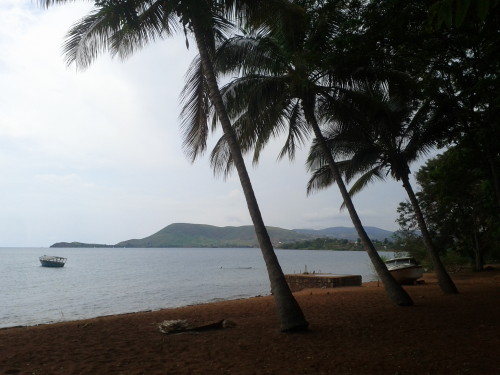 I found a really nice place to stay directly at the lake. All I have to do to get to the beach on the picture is step out the door of my room and I'm there.