I'll take another break from cycling for the next 3 weeks. I had to store the bike in Lusaka and take a bus to Windhoek, Namibia to be here in time. That's 26 hours on the bus in 2 stages but I did see some wildlife (Elephants and Antelopes) along the way which is always even more fascinating than seeing them in a national park. And the other highlight was stopping over at Livingstone for a day to visit Mosi oa Tunya ("smoke that thunders"), also known as Victoria Falls. I'm planning to collect the bike in Lusaka and continue cycling from there in early January.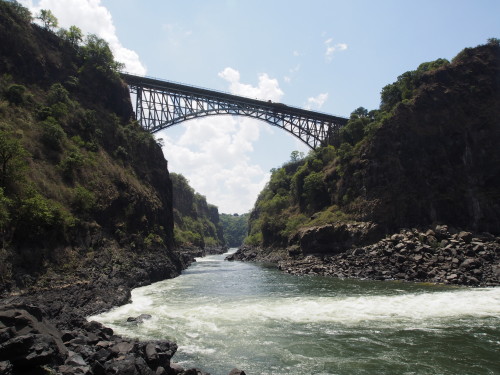 The bridge over the Zambezi just after the falls. This is also where you cross the border from Zambia to Zimbabwe.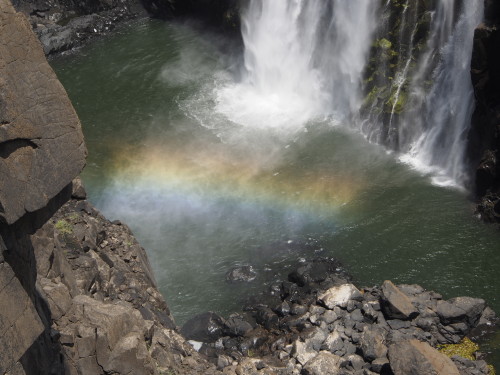 There's a rainbow at this part of the falls all the time. At full moon it's apparently even visible in the moonlight.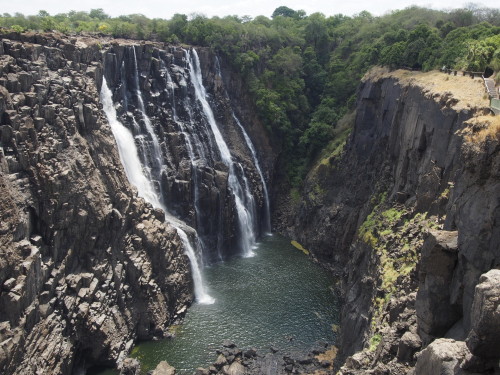 There's very little water (well, relatively) now at the end of the dry season. On the one hand that makes it less impressive but it also allows you to see the whole gorge which is impossible when the whole thing is covered in the mist created by the falls when there is more water.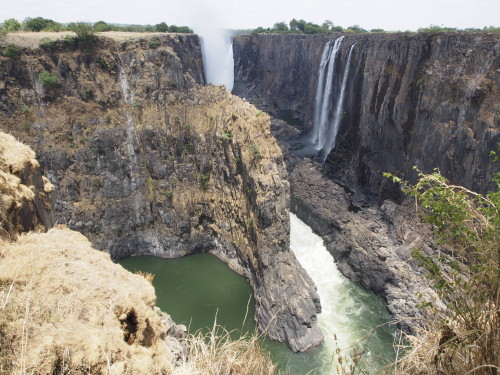 The river forms again after the wide falls
There's more water and mist on the Zimbabwean side. That's really impressive to watch. The falls are between 70 and 100 meters high.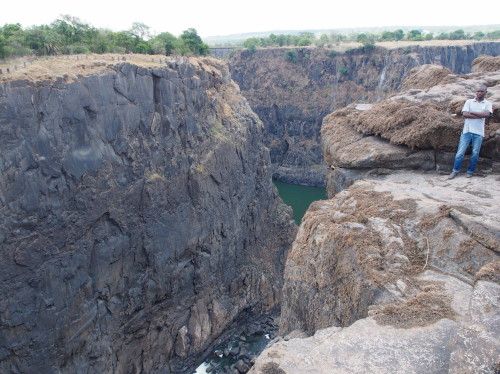 The low water also allows you to walk right on the edge of the falls. At some parts you have to walk through knee deep water but most of it is dry.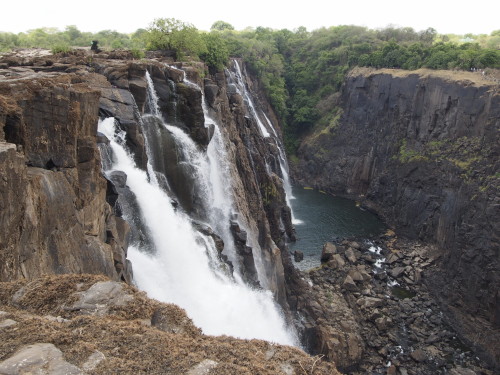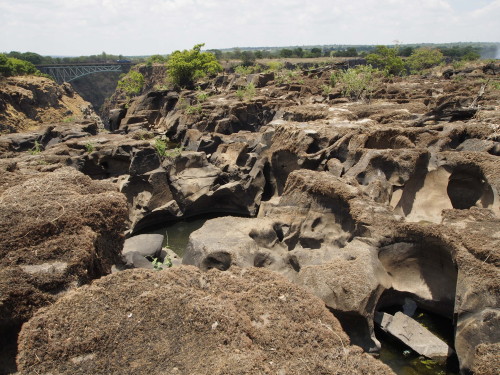 The dry river bed.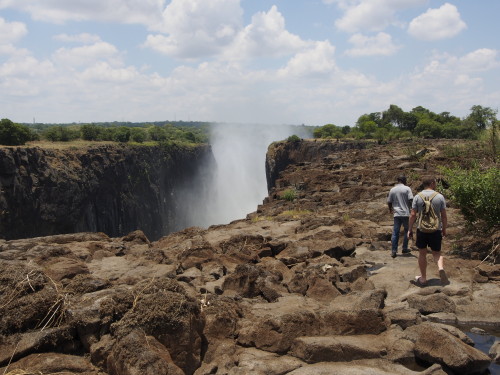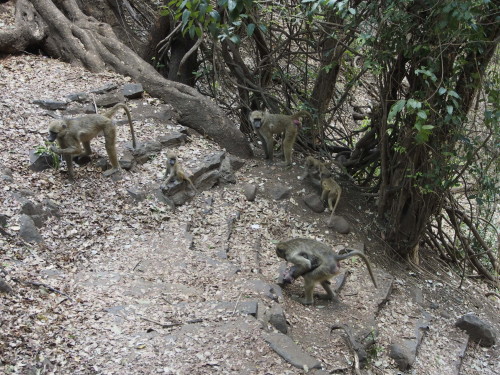 A group of baboons. We where warned that they can recognize the plastic bags from the local supermarkets and will immediately try to take them as they suspect food inside. I just saw one snatch a water bottle instead.