Zimbabwe keeps amazing me. I visited the caves in Chinhoyi a few days ago and although it was not what I expected it was a fascinating place to see.
The site which is part of a national park is well kept and conveniently has a nice campsite where I spent the night before I went to see the actual cave. Now in the rainy season (have not seen any rain in the last week) is obviously low season for visitors and I had the whole site to myself.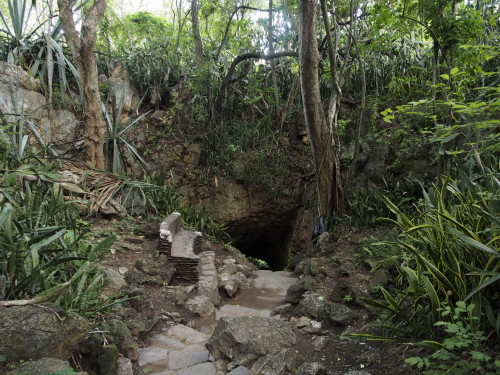 Walking towards the entrance.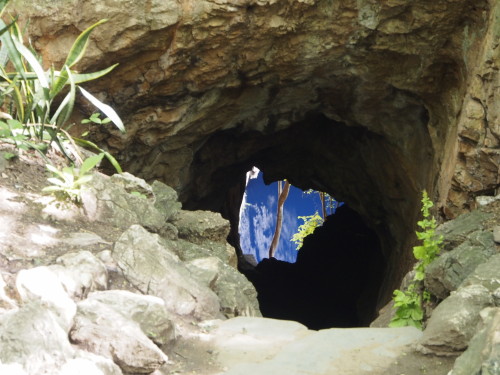 Climbing down the tunnel illuminated by the distant daylight only this surreal sight comes up. It took me a while to figure out that what I saw are reflections of rock walls on something that looks like water but has a strange color.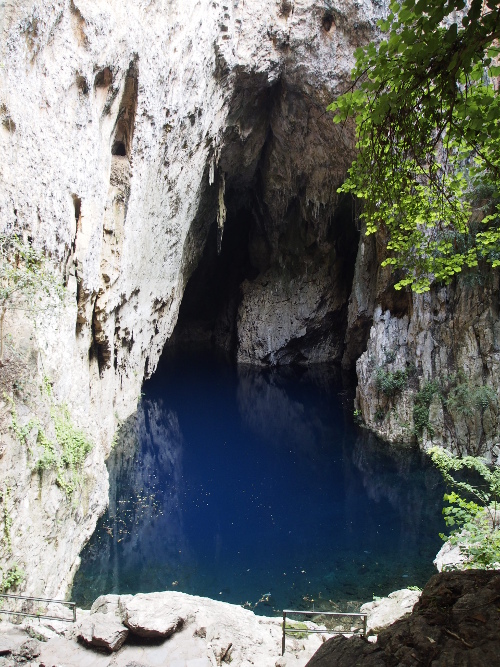 I have not messed with this picture, the water is really colored in this almost unnatural deep blue. At the same time it is very clear and you can see the ground and fish swimming in the water. This "lake" is the entrance to the main part of the caves which are under water. There are stone walls all around it so the whole thing is one big round hole in the ground.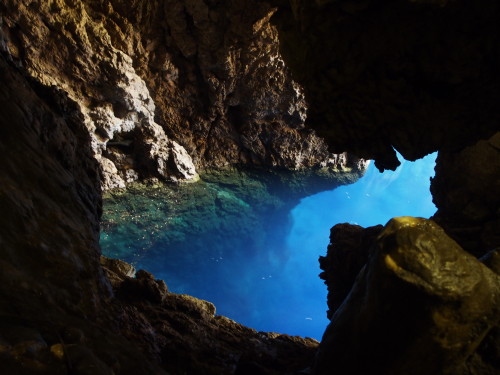 There are a few more tunnels around that main point. Here I am about 20 meters above the water, looking into the depth. Without direct sunlight the reflections on the water surface are gone and you can see the rocks disappearing many meters below, the water is that clear.
Divers have explored this place to a depth of 135 meters and have not reached the bottom yet. There are only speculations of how deep it actually is but as the lake has a very constant temperature all year a rather big body of water is likely and that would mean a giant, still unexplored underwater cave system.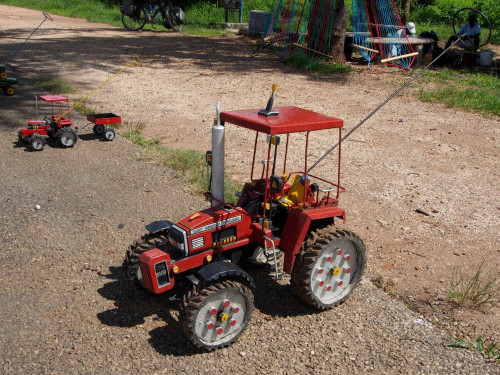 Back out on the road I found these things for sale. Obviously I can't buy stuff like that because I have no way to transport it but I had to stop and watch here as these toy tractors were much nicer and more detailed than anything similar I had seen so far.
I spent some time talking to the guys making them right there under a tree and they showed me how they build them from wood, paint, wire, old motorcycle tires and metal that they get by flattening corrugated roofing sheets.